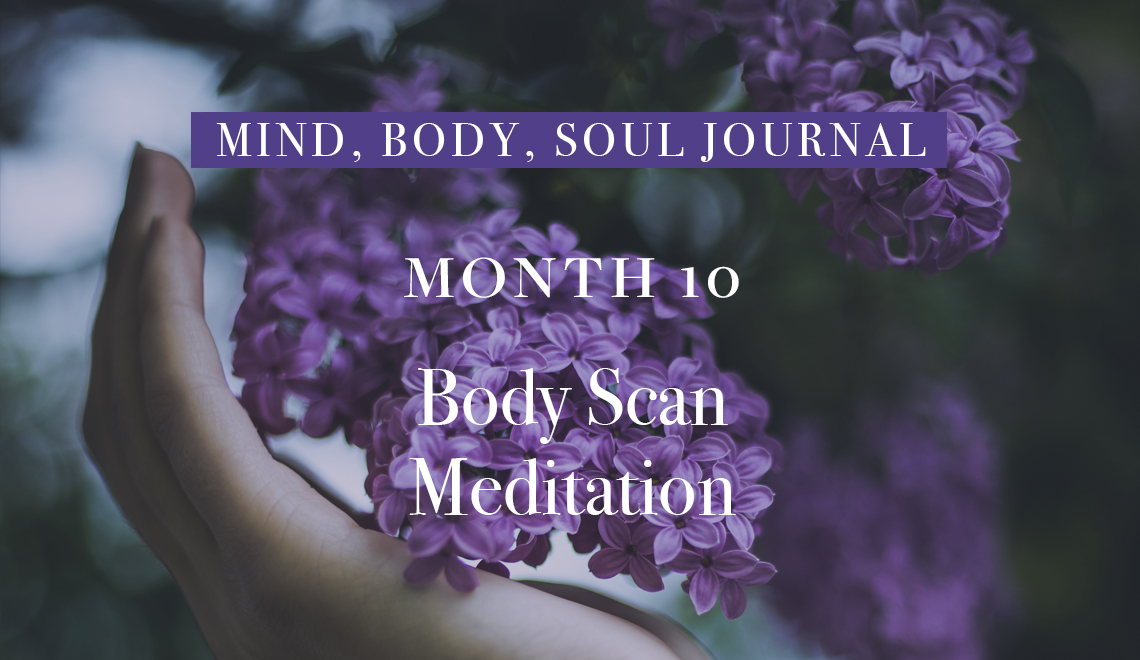 Welcome to Month 10 of our Mind Body Soul Journal audio. The Body Scan guided meditation is the perfect relaxation tool to use as part of a personal self care plan. 
This method of targeted relaxation can help you identify areas in your body where you hold stress and tension.
By mentally scanning your body with intention you can gently acknowledge any sensations of stress and release these feeling without judgment in a safe and relaxing space. 
Research shows that there are physical and psychological benefits to relaxing the body and relieving tension.
It's important to give your brain a break numerous times throughout the day.
Some research and experts suggest that a twenty to thirty minute period of profound rest every day brings tremendous benefits to mind, body and soul and help balance your energies, so you feel more relaxed and this will promote overall wellness. 
Use this Body scan relaxation everyday during this months journal journey or whenever you want to connect with your body and promote relaxation and peace of mind.